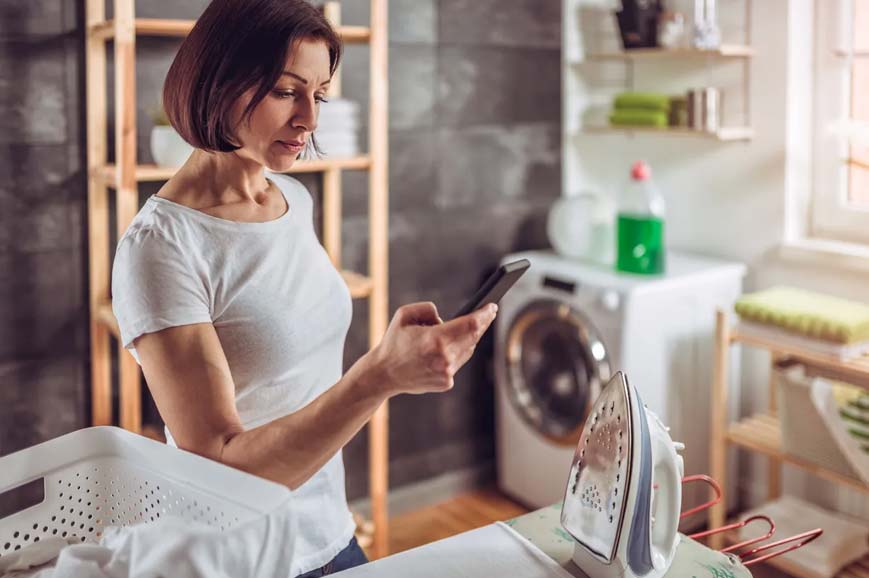 Hiring a professional for a job is a better option than the DIY route. Not only Is it more convenient, but it will save you from the hassle of trying to diagnose the issue with your appliance on your own. When one of your appliances needs repair, you need a plan of action to get it back operating correctly. You need to hire a reputable appliance repair service that can get your appliance back into working order again.  But you want to hire someone you can trust, and it may be a challenge to differentiate the good companies from the ones that aren't so great. Before deciding what appliance repair service to hire in Tampa, FL, there are a few things you should do to ensure you are picking the exemplary appliance repair service to do the job.
#1 Don't Panic
When your appliance stops working like it should remember to stay calm and don't panic. Your appliance may not be working, but that doesn't mean you need to hire just anyone to get it repaired quickly. Making the hasty decision to hire someone without doing the necessary research and asking the most critical questions will result in unsatisfactory results.
#2 Do Your Research
Be sure to take the time to do your research before choosing to let someone do work in your home. It's essential to verify that the appliance repair service has the proper certifications and licenses to perform its job. Considering a technician will enter your home, you should confirm that the company has taken the steps to thoroughly background check them and review their driving record to clear them of any red flags. If the company has done its due diligence, you will feel better about hiring a technician to come to your home.
#3 Read Reviews and Get Referrals
You can check out the repair service's website for reviews or search different review sites such as Yelp, Google, or the Better Business Bureau. A reputable company should also be able to provide at least 2-3 references from past customers for you if you ask them. When reading reviews, keep these things in mind:
The Price Point that was charged
Did the technician come on time and complete the repair promptly?
Customer Service Rating
Were the customers satisfied with the repairs?
Most of the reviews that an appliance repair service has should be four to five stars and answer the above bullet points.
You can also ask any of your neighbors, friends, and family for appliance repair referrals. People are more likely to recommend a repair service that they have had an exceptional experience with. If they had a good experience with a specific company, you are more likely to have a good experience. If your neighbor, family member, or friend has used them multiple times for several repairs, then this is a good sign. Ask them as many questions as possible, such as contact details, repair cost, the satisfaction of service, and if the technician completed the repair promptly and showed up on time.

#4 Warranties
A reputable company will offer warranties on its repairs. Their labor and parts are usually guaranteed anywhere from 30 days to 12 months. A warranty of the labor and parts used for the repair will give you peace of mind after having the repair done. If a repair service is confident about their work and does a quality job, they will offer a warranty. Having a warranty demonstrates that the company will take accountability for any mistakes and take the proper steps to correct them.
#5 Get Multiple Estimates
Never hastily decide on an appliance repair company after only getting one estimate. It is essential to get estimates from multiple companies when considering hiring someone for appliance repair services. Getting numerous estimates will aid you in determining the average costs of a repair. You can effectively compare each company you have researched and read reviews on and consider the warranties they provide along with how long they have been in business.
#6 Are They Prepared?
Repair professionals travel to your home instead of working onsite at a company headquarters, so it's normal for them to have to order a part to complete your repair. Since there are so many different brands and models of appliances, a technician cannot have all the parts in stock in the back of their company van. But the company should have an efficient system In place for replacement parts so that they arrive promptly. The last thing you want is to be left without a major appliance such as a stove or refrigerator for days or even weeks at a time. Before you hire an appliance repair company, this is something you should inquire about. Ask them how often they usually must order parts and how long it takes for them to arrive in the event that the part that's needed is out of stock.
Keep these things in mind when deciding on which appliance repair service to hire. Using these tips, you should be able to find a legit and professional appliance repair company that fits you perfectly.