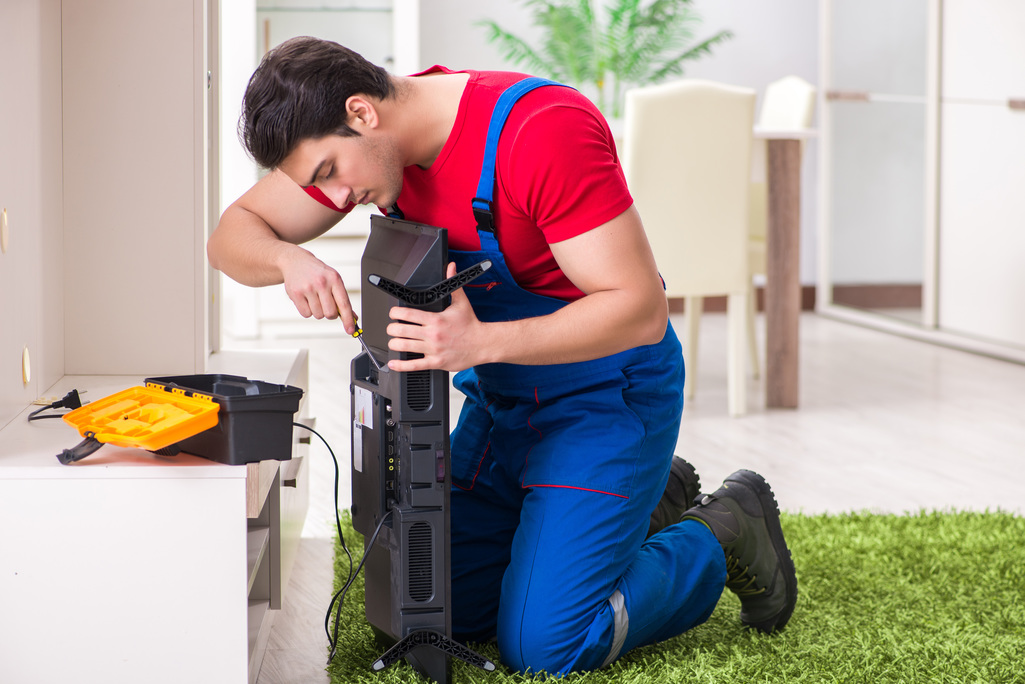 When You Need Your Large Appliances Fixed
Modern appliances have brought a level of comfort and ease to our home lives that people a hundred years ago could scarcely have imagined. That, however, is only so long as the appliances are working properly. When the oven burners won't ignite, the refrigerator won't keep food cold, or the washing machine is overflowing and spilling water all over the utility room floor, domestic life doesn't seem so comfortable and easy anymore.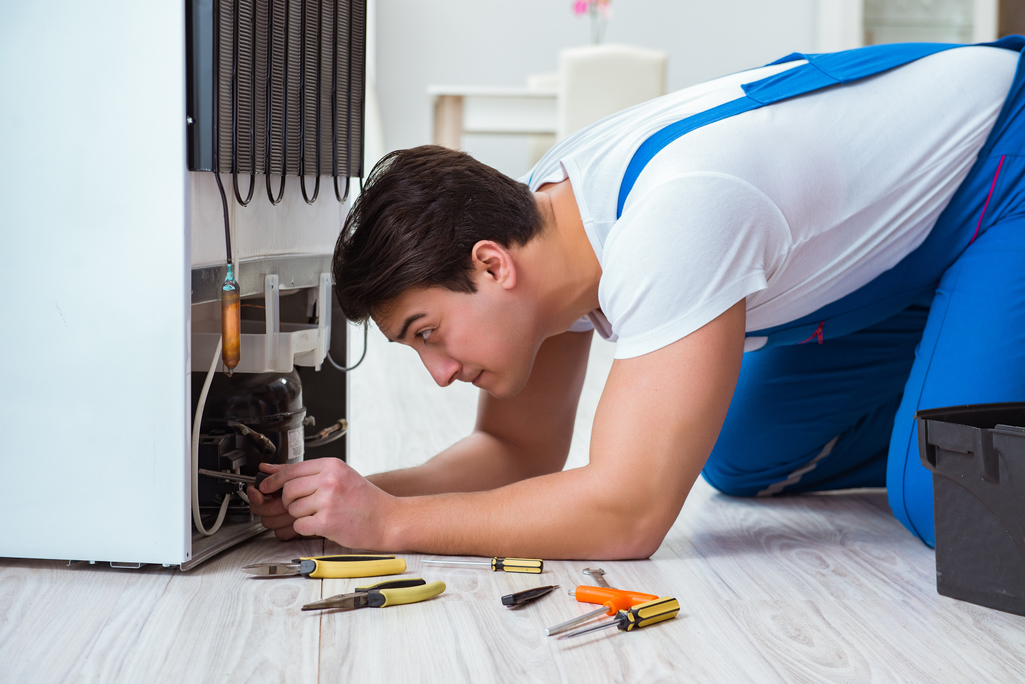 When you need oven repair, refrigerator repair, washer repair, or some other appliance put back in proper working order, you turn to a Tampa appliance repair service. Perhaps you've already found one you like, and their number is right there in your phone or on your refrigerator. But if not, no matter how stressed and frantic you feel in the moment, it's important to invest the time and due diligence necessary to pick the right one because not all appliance repair services are created equal. You want one you can trust and that provides competent, reliable service on the first visit at a fair and competitive price. You want a courteous, friendly technician who will answer all your questions. You want an honest, established appliance repair service that guarantees the work and will still be around next month or next year if problems should arise.
With that in mind, follow these steps to choose an appliance repair service and arrange for your particular appliance repair job.
Choosing an Appliance Repair Service in Tampa Bay: Collect Information
Before contacting an appliance repair service itself, you want to find out something about it. Fortunately, there's plenty of information available from a variety of sources.
Choosing an Appliance Repair Service: Consult the Realtors
Realtors and people in the realty business know a lot about local appliance repair services. Since they rely on these businesses to get their properties in shape to show and sell, they have to. They can share their information with you.
Choosing an Appliance Repair Service: Get Referrals
Many of the people you know and whose opinions you value have needed an appliance repair service at one point or another. Ask for those opinions. You'll draw out the greatest quantity of useful information if you get specific. For example, ask how long it took to get a technician out to the house, if he or she was clean, friendly, and professional, and whether he or she provided an estimate prior to starting the job. Find out if the technician made the repair correctly on the first try.
Choosing an Appliance Repair Service: Online Reviews
Online reviews can be a reliable indicator of what you can expect from a particular appliance repair service. Good reviews are at the very least a positive sign. A bunch of bad reviews may well mean the company won't provide the trustworthy, competent, professional company you're looking for.
It's also worth looking at how the appliance repair services responds to a bad review. A rude or nasty response reflects poorly on the business's courtesy, professionalism, and commitment to customer service.
Be aware, though, that the companies at the top of the list on a particular website generally aren't there because they have collected the most positive reviews. They're likely there because they paid advertising money to be in that position. That doesn't mean there's anything wrong with them, but you want to form your opinion of an appliance repair service because of what its reviews actually say, not because its name was one of the first ones the site presented.
Choosing an Appliance Repair Service: A Suggestion and a Warning
Here's the suggestion. When deciding on an appliance repair company to contact, be aware that a local business may offer advantages that a large chain doesn't. Consumer Reports found that local providers tended to be better at fixing appliances properly the first time and that their customers tended to express more customer satisfaction.
Several factors contribute to these findings. A local appliance repair service lives or dies by its reputation while the big chains depend on volume business for their bottom lines. The independently owned shop probably sends a technician who lives in the same community he's serving. He or she has a personal reputation to uphold in that community. Finally, an independently owned provider has the flexibility to give you exactly what you need. The technician from a large chain may well have to operate as stipulated by corporate policy.
Now, on to the warning. Be wary of an appliance repair service advertising a flat rate. When you come across an ad for one, you'll likely notice an asterisk beside "flat rate." That's because it's impossible to know what oven repair, refrigerator repair, washer repair, or any appliance repair job will really cost until the technician determines the source of the problem. That asterisk is pointing you to fine print that says the work may cost you extra depending on what the repairperson ends up doing. That makes it tough to budget for the repair, and, worse, the appliance repair service may expect you to pay the flat rate even if unable to actually accomplish the repair.
Calling an Appliance Repair Service
First, be aware that when you call an appliance repair service based on the information gathering you've done, you're still not making a commitment to using that service. You're still evaluating the business, and you're still free to shop around.
See if someone speaks to you quickly or you spend an extended time on hold. Also, don't be shy about asking questions. See if you get patient, helpful answers to all of them, and if the representative of the company is fine with it if you say you'll call back if you decide to schedule an appointment. In short, does the phone call inspire confidence that the appliance repair service has a commitment to courtesy and customer service?
Here are some specific questions to ask.
How long does it take to get an appointment? When an appliance is malfunctioning, there's a good chance you're hoping for a same-day appointment, and many appliance repairs offer them. If you can't get one, though, you should at least be able to get one within a day or two.
Is there an extra charge for after-hours appointments? Some appliance repair services add a whopping surcharge if the technician comes out in the evening or on the weekend. You want a company that will charge a reasonable rate no matter when the technician appears at your door.
How long is the service window? We often laugh at the idea of people waiting endlessly at home for a technician to arrive, but it's no joke if you're stuck at home for hours and have things to do elsewhere. You shouldn't have to settle for a four-, six-, or even eight-hour service window.
Are the technicians trained and certified? Naturally, you want your appliance repair performed by someone who knows what he or she is doing.
Will the technician provide an estimate before starting work? You also want to know up front how much the repair is going to cost.
Is the work guaranteed? The appliance repair service should provide a warranty covering both parts and labor. You shouldn't have to pay more for the business to redo a repair that wasn't done correctly the first time.
What forms of payment do you take? If you're planning on paying with a check or credit card, make sure the appliance repair service accepts that form of payment. The technician generally won't ask for payment until the work is done, and it will be awkward if you can't complete the transaction smoothly. Even if you're paying cash, it's a good idea to make sure the appliance repair service takes credit cards because it's an indication that theirs is likely a reputable, legitimate business.
We hope these guidelines prove helpful, and that if you need an appliance repair service in the Tampa Bay area, you'll consider A Dichristopher Appliance Service. We take pride in meeting all the standards laid out above.