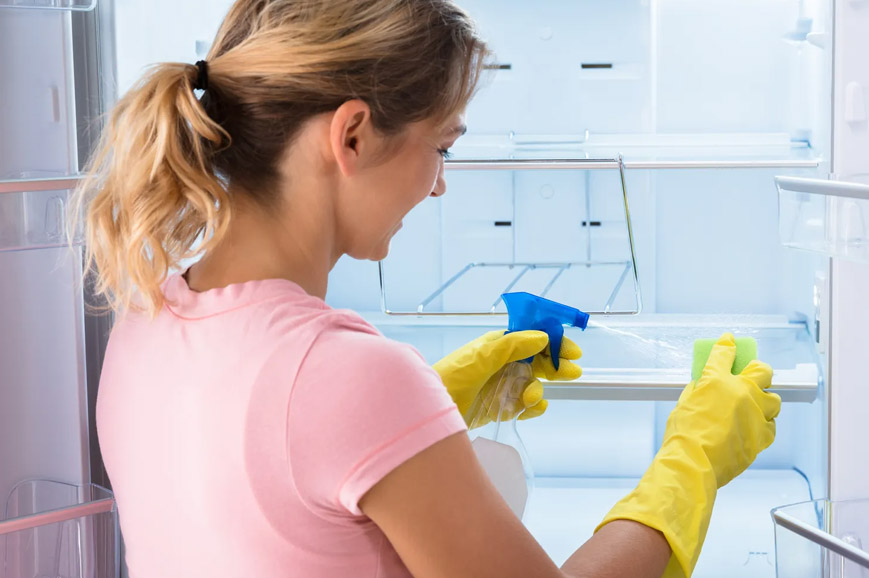 Spring cleaning is more than simply dusting off than furniture and wiping down the windows, especially for appliances in Florida. Cleaning your appliances inside and out will ensure that they not only look great but also work efficiently. Get ready for the spring season with these top ten tips to make your appliances shine.
If you are in need of appliance cleaning in Florida, A Dichristopher Appliance Service has you covered.
Disinfect Your Dishwasher
It is easy to neglect an appliance whose job is to clean, especially appliances in Florida. However, dishwashers also require a good cleaning to ensure that your dishes and silverware remain sanitary. To clean your dishwasher, fill a dishwasher safe cup with white vinegar and place it in the top rack of the appliance. Set it on the longest and hottest cycle, and your machine will sparkle like the day you bought it.
Clean Your Oven Without Using Harsh Chemicals
Harsh chemicals can damage your oven and make cooking with your oven unsafe. So how do you clean it safely?
First, remove any burned-on foods with a scrub brush. Then, add a teaspoon of water to some baking soda to make a paste. Add a squirt of dish soap and apply the paste to the walls of the oven. Let it sit overnight, then spray it with a mixture of equal parts vinegar and water. After 15 minutes, the grime will simply wipe away.
If you require Tampa appliance repair or servicing, call A DiChristopher Appliance Service today.
Use Lemons for the Microwave
Cleaning and sanitizing the microwave is something that most people neglect, but it is easy to do. Add some lemon juice to a bowl of warm water and microwave it with the lemon rinds for 5 minutes on high. Use a towel to wipe the residue, and your microwave will look brand new.
Clean Refrigerator Coils
The coils on your refrigerator aren't usually visible, but they can collect dust. When they get dusty, they can overheat or break down. Run a stiff brush over the coils to loosen the dust and vacuum away the gunk to keep your fridge running smoothly.
Ketchup… Cleaner?
You heard that right. Ketchup isn't just for french fries anymore. You can use this condiment to clean your stainless-steel appliances. Slather on some sauce, let it sit for a few minutes, and wipe clean and enjoy your shiny steel.
If you want a professional clean, Tampa appliance cleaners, A Dichristopher Appliance Service, will have your appliances looking brand new. Without the condiments.
Clean Your Glass Cooktop
Glass cooktops can get greasy, and gunk will cake on over time. To get it clean, spray the surface with vinegar and sprinkle some baking soda over the surface. Let it sit for about 15 minutes, then wipe away that grime with a microfiber towel. Remember only to do this when the surface is cool!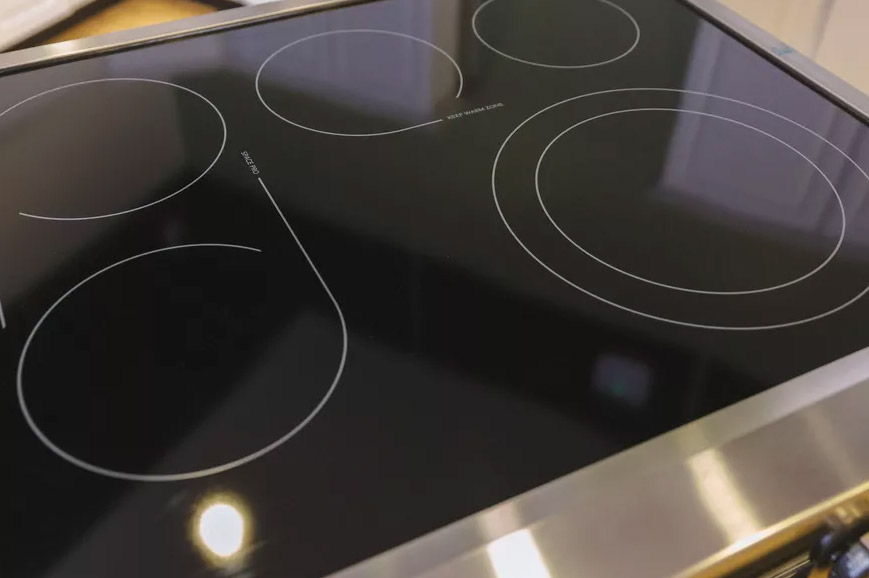 Car Wax is Perfect for Stainless Steel
If you happen to have some car wax in the garage, it is perfect for adding shine to stainless steel. Coat the surface lightly, allow it to dry, then wipe off and buff the surface for a shiny finish.
Don't Forget your Refrigerator Seals
Over time, your refrigerator seals will become caked with gunk. If you have a spare toothbrush, you can use it to clean out those often neglected seals. If there are some stubborn stains, petroleum jelly is perfect for renewing dried out seals. Your fridge will stay fresher if your seals are clean and rejuvenated.
Remove the Crumbs From the Toaster Oven
If you are like me, you often forget that the toaster oven has a removable tray for easy cleaning. Soak the tray in soapy water for about 15 minutes and wipe away the burnt food bits.
While the tray is soaking, wipe down the inside of the oven with a damp cloth. Use a toothbrush to remove any remaining food and replace the tray. Now you're ready for breakfast.
Dryer Sheets to Restore Chrome
If you have any appliances with a chrome finish, it is easy to restore their shine with a damp dryer sheet. It is best to use the unscented variety to restore that factory finish quickly.
The Takeaway
Spring cleaning is a big chore, but with these simple tips, your house and appliances will look brand new. With a few simple tricks, you can have a clean house and sanitary appliances that will last longer and work more efficiently.
If you are need of appliance repair in Florida, contact A Dichristopher Appliance Service for all your appliance services in Tampa.